Tough as it was analysing the Nunthorpe, (i started writing this before that race) this was a walk in the park to do the trends.
Basically the weights and handicap ratings narrow it down to the bottom 6 in the weights.
SATURDAY 20/8/16
YORK 4.00
THE TOTE EBOR STAKES
LAST 19 RUNNINGS
Betting
Not exactly a bookie's benefit but not far off
2 favs have won and 3 second favs
However there has been a winner at 100/1, two at 33/1 and four at 25/1!
The only sense in which the market is a guide is that 15 were returned at 12/1 SP or bigger
Weight
(Thank god for these stats!)
No horse has won with more than 9-4 on its back
Official Handicap Rating (OR)
17 were rated 102 or less
Age
Remarkably there are no 3yo's running in this tomorrow, which is a shame as they have a good record.
Of the other ages, 5yo's have got easily the best record with 10 wins from 104 runs (10%)
No horse older than 7 has won in this period
All the other ages have wins to runs ratios of around 4%
Profile
17 had 4-12 runs in the last year
16 had 2-5 runs that season
16 posted a first 7 finish last time
12 finished in the first 3 LTO
16 had won over 12F +
16 had ran at 14F plus
Trainers
Ian Jardine has his horses in fine fettle with 7 winners from his 21 runners in the past fortnight. He runs Shrewd who has everything in his favour except not being the ideal age. Shortlisted.
Tony Martin has a 1/1 record with his his older horses here and sends Heartbreak City over from Ireland. This one lacks a single figure finish last time which 18 previous winners had posted.
Alan King is 1/2 at this course with his older horses and he saddles Top Tug who has a perfect profile except he lack a run over 1m 6f.
CONCLUSION
The only 5yo in the weight and ratings range is TOP TUG who would have a perfect profile if he had run over tomorrow's trip.
As insurance therefore, i am going to ignore the age stat for the bang in form Jardine yard's SHREWD as a saver, who IS proven at the trip.
The former is currently available at 20/1 with Ladbrokes or Paddy Power and the latter is 16/1 at Bet365.
This does not look a good trends race but, of course, you don't find that out until you have looked into it!
There are a couple of negative trends that may help you or may leave me with egg on my face.
1) To my surprise, the fav, Limato has never run, let alone won, over 5 furlongs. 15 of the previous 19 runnings were won by distance winners.
2) Mecca's Angel attempts to be only the second horse in the last 19 runnings to win this back to back – in fact only one has won this more than once over the period.
I managed to narrow it down to 5 (!) using the following filters. Last 19 runnings (dead heat in 1997, so 20 winners):
First 8 in betting won 18
18 were returned 16/1 or less
19 had run 10 or less times in the past year
18 had run 1-6 times that season
17 posted a first 6 last run last time
10 had won over further than 5F
7 yo' have the best record with 3-25 (12%)
2, 3 & 4yo's are next best with 8% winners to runners
5, 6 & horses aged 8yo plus have only a 4% wins to runs
This narrows it down to, in card order, Brando, Goldream, Profitable, Easton Angel and Yalta.
As so often with these top sprints, it seems you need some stamina as well as speed! 17 winners had run at 6F or further and 10 (so half the winners) had won over further.
On that (somewhat tenous) basis i would exclude Profitable and Easton Angel.
Of the 3 left, Goldream is the ideal age as a 7yo.
However, if i had to choose one, it would be Mark Johnston's 2yo, YALTA who won twice over 6 furlongs before improving a stone on Racing Post Ratings to win the 5 furlong Group 3 Molecombe Stakes at Goodwood "impressively" by 3 lengths.
This one looks an improver and will be my small bet in what looks to be a tricky race trends-wise and otherwise.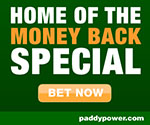 SAT 3/8/16
RIPON 3.55
THE GREAT ST WILFRED HANDICAP
LAST 19 RUNNINGS
Betting
5 favs have won this and 4 of those were priced 4/1 or less (Orion's Bow is 9/2 from 5's)
There have been 8 favs priced 4/1 or less and 3 of those won!
Second favs haven't won once in all these years
This isn't a race for big shocks with 20/1 being the biggest priced winner, one 18/1 shot winning and three 16/1's.
The first 10 in the betting won 17
Weight
ALL carried 9-8 or less, eighteen 9-7 or less and sixteen 9-4 or less
Official Handicap Rating (OR)
ALL had an OR of 100 or below
Age
4 yo's have won 8 times from 100 runners. At 8% strike rate, that is twice as good as the other ages involved today.
No horse over aged over 7 has won
Draw
A distinct advantage for the lower half of the draw with those drawn 12 or less scoring 12 times from 238 runs (5%), while those drawn 13 plus managed just 2 wins from 61 runs (2%)
Profile
16 had between 3-9 runs over the last year
16 had between 3-9 runs that season
16 finished in the first 7 last time of which 13 were in the first 4. 6 won
17 had won over 6F+
15 were distance winners
17 ran within the past 30 days
Trainers
David O'Meara and Richard Fahey have won the last 5 runnings of this with 3 and 2 winners respectively
O'Meara runs two, Moonraker and Intisaab. The former has nothing going for it trends-wise but Intisaab is interesting. However, a berth in stall 17 and (less important) age (5yo) are off putting trends-wise
Fahey runs 3. Alben Star is an 8yo with the stats all against him and Tatislu is too far out in the betting and lacks a first 7 finish last time. Nuno Trystan though, has a near perfect trends profile and is shortlisted
David Nicholls has saddled two winners of this race and he runs two. Favourite Orion's Brow who must go close and it should be noted if he looks likely to go off 4/1 or shorter (as illustrated above). Three niggles though; statistically he is a little high in the weights, he runs off an OR 6lbs higher than any of the past 9 winners and 5yo is not the ideal age. The same remarks also apply to Nicholls' other runner, Kimberella
Tom Dascombe is 3/9 here with his older runners and he saddles Snap Shots, another with a near perfect profile and another for the shortlist.
CONCLUSION
Using all the trends filters above there are no perfect matches but the two who have near perfect profiles are SNAP SHOTS (whose only trends 'sin' is to have ran 10 times in the past year) and NUNO TRYSTAN, a perfect fit but has had 11 runs over the last year.
They are my two against the field in what is always a competitive race. They are available at best prices of 16/1 and 10/1 respectively.
SAT 6/8/16
HAY 3.45
LAST 18 RUNNINGS
Market
Good race for favs with nearly half (8) winning
Not so good for second favs with just the one winning. The market tends to get it right between the first two in the betting
There have been winners at 25/1& 14/1 but the other 16 were returned 15/2 or less
Official Rating (OR)
All had a rating of 105 plus
Age
3yo have by far the best record with 10 winners from 37 runners (27%)
4yo's are 5-44 (11%)
5 yo's 3-22 (14%)
Profile
15 had run between 3-7 times in the previous year
17 had run between 2 to 5 runs that season
14 had won over 9 furlongor further
ALL had ran over 10F +
17 were distance winners
18 last ran between 8 and 90 days ago
17 posted a first 7 finish last time
6 won
Trainers
Stoute has won this 3 times and the yard is bang in form with 14 winners from 42 runners in the last 14 days. His runner, Arab Spring, has a couple of trends against him though. No 6yo or older horse has won this from 15 to try and none of the ten having last ran 90 days or more ago succeeded either. Not big samples so i wouldn't put you off, but the trends are against this one, for me.
Gosden is 23-74 at Haydock and he has Foundation. The lack of a distance win puts me off, seeing as 17 of the last 19 winners had won at the trip. Also only two winners hadn't posted a first 7 placing last time. Ideal age but the negatives put me off.
CONCLUSION
Fire Fighting is interesting but, with 9 runs this season is over raced.
This leaves SCOTTISH who has a near perfect trends profile. Had he been a 3yo, the profile would have been flawless.
SATURDAY 23/7/16
ASCOT 4.30
THE KING GEORGE VI AND QUEEN ELIZABETH STAKES
LAST 19 RUNNINGS
Betting
Good race for favs, with 8 winning
Second fav won 4 so the first two in the betting have won around two thirds of the last 19 runnings
17 were from the first 4 in the betting
NO third fav won
A 16/1 shot won as well as a 9/1, but all the rest were returned 13/2 or less.
Official Rating (OR)
ALL 11 winners who had a rating (including the last 7 winners) had an OR of 115 plus
9 of those 11 had a rating of 118+
Age
3yo's have won 4 times from 29 runners (14%)
4yo's 12-79 (15%)
5yo's 2-34 (6%)
So the percentage call is a 3 or 4yo
Profile
ALL had ran no more than 6 times in the preceding year
ALL ran 4 times or less that season
13/14 who had won in the UK won over 10.5F plus
15/17 that ran in the UK had raced over 12F plus
17 posted a first 3 finish last time
11 won last time
13 were distance winners
Trainers
AP O'Brien and Sir Michael Stoute have won this 3 times each. The former runs Highland Reel who, with 8 runs in the last year, is over the 6 runs max.
Stoute has the current fav, Dartmouth, who has a perfect trends profile.
John Gosden has won 2 of the last 5 runnings and he has two, last time out 6th, the 5yo Western Hymn (also has more than 4 runs this season) , and the 3yo, Wings of Desire, who, with an OR of 113, would be the lowest rated winner of this over the last 20 years.
CONCLUSION
The times for the first four races indicate fast going and the 6mm of rain which was forecast doesn't seem to have made much difference with the last winner winning in near enough standard time. No rain forecast tonight or tomorrow morning either.
DARTMOUTH is the perfact trends pick. He outbattled Highland Reel in the Hardwicke Stakes over C/D last time on ground probably a little on the slow side for him; I see no reason why the latter should reverse that form especially with faster ground likely tomorrow.
A bigger danger may be the French horse, Erupt who was only beaten a few lengths in creme de la creme races such as last seasons Arc and the Japan Cup. Has not seemed quite the same horse this season but was only beaten a length and a quarter in a G1 at Saint Cloud last time and that alone shows he is capable of winning what looks like, since the withdrawal of Postponed, a sub standard King George. Erupt, currently 9/2 fourth fav generally (don't forget the record of third favs!) could be the one for each way backers.
However, DARTMOUTH looks like a typical Stoute late developer on the upgrade. Yet to win a Group 1, true, but i think the French horse may be all that stands between him and his first group one victory tomorrow.
SATURDAY 16/7/16
NEWBURY 4.10
WEATHERBYS SUPER SPRINT
LAST 18 RUNNINGS
Betting
Favs won 5 and second favs won twice
First three in betting won 11
First 5 won 15
There have been a few shocks over the past 18 runnings, not least a 100/1 winner! There have also been winners at 28/1, 25/1 and 20/1. So, not necessarily a race for the top of the market.
Weight
16 carried 8-5 plus
Profile
ALL had 1-5 runs
10 had exactly 3 runs
16 had finished in the first 8 last time
7 won last time
17 had broken their maiden duck
15 were distance winners
ALL ran between 8-90 days ago
TRAINERS
The Hannon family have done very well in this race, winning 5 times. It is interesting they only run one tomorrow but that one doesn't have a trends profile. Stormy Clouds has had 6 runs which is enough to put me off.
Richard Fahey has won 2 of the last 3 runnings and he has 7 entries out of the 25 declared.
Five of them are maidens; Six Strings, Carson City, In The First Place, Good Times Ahead and Lucky Mistake.
Of the two left, Boundsy is 28/1, so would be the joint longest priced winner in 19 years were it to win, whilst Lady In Question, particularly with Paul Hanigan aboard, looks the yards main hope.
Once raced runners have a perfectly respectable strike rate of 1/27 (4%) but that is less than half of the 10/108 (9%) strike rate of the thrice raced contestants. Lady In Question is not for me on the trends but, given the trainers recent record, Hanagan on board and the market speaking in favour (9/1 co fav of 3 at the moment), i wouldn't want to put you off either.
CONCLUSION
As soon as i saw the record of horses who had run 3 times i wondered why this could be. It may be a complete coincidence, as could any of these trends. Then again, it could be to do with the prep necessary to win a race like this. Normally after 3 runs and a win they would go in a handicap so, i reason, the connections must think they are well in here.
On this basis, my eye was immediately drawn to Eve Johnson-Haughton's SUPER JULIUS, who is the only horse in the race to fit all the above criteria.
The draw hasn't made much difference historically with 9 winning from stalls 1 to 13 and 9 winning from stalls 14 to 25.
Berthed in stall 2, our selection is 20/1 as i write and i will be backing (with fingers crossed in this 25 runner lottery!) each way.
For those who like to back one either side of the draw, Fair Power (drawn 25) would have been interesting with a distance win.
SATURDAY 2/7/16
SANDOWN 3.45
THE CORAL ECLIPSE STAKES (GROUP 1)
LAST 19 RUNNINGS
Betting Market
Good race for favs with 7 winning
Second favs and third favs won 4 each meaning 15 were from the first 3 in the betting
Other than a 20/1 winner, the rest were all returned 14/1 or less
Official Handicap Rating (OHR)
Of the 12 with a UK rating all were rated 111 + (which knocks out the two pace makers, Countermeasure and Bravery).
The rest were rated 119 + which leaves My Dream Boat, Time Test & The Gurkha.
An indication of how classy this race is can be demonstrated by the fact that 8 of the last 9 winners with a rating, since 2003, had an OHR of 122+ which leaves just My Dream Boat
Age
5yo's have the best record with 7 wins from 31 runs overall (23%) and having won 5 of the last 9 runnings (2 of the last 4) a nod to Western Hymn
3yo's are fractionally next best with 6/45 (13%) while 4yo's are no mugs either with 6-60 (10%)
Profile
18 had run between 1 and 6 times (1 had 8 runs) in the last year. A minus for My Dream Boat
18 had run 1 – 4 times that season
17 had won over at least 7 furlongs
BUT 18 had RAN over 10 furlongs plus. A minus for The Gurkha
17 last ran between 16 – 30 days. Time Test last ran 37 days ago.
15 posted a first 5 finish last time out.
Trainer Stats
Aidan O'Brien has won this 5 times and he saddles The Gurkha, who has a good chance on the trends and is shortlisted. However, 18 of the last 19 winners had already run over 10 furlongs and he has never raced beyond a mile. He would also be the lowest rated winner since 2003.
John Gosden has won 2 of the last 4 runnings and has the willing and honest bridesmaid, Westerrn Hymn. This one, with a rating of 115 and currently 20/1 would be the least classy winner since 2003 (on known ratings) and the joint biggest priced winner
Roger Charlton's yard is a bang in form with 4 winners from his last 14 runners. He also has a 4/13 strike rate at the course over the last 5 years with his older horses. Countermeasure is the pacemaker but Time Test is a smart horse – on fast ground. From a trrends point of view, he as been off the course for 37 days and, while his rating is within the range, it is below the minimum 122 of the 9 rated winners since 2003. The ground is not riding Soft, going off the first two races, but not fast either.
CONCLUSION
I am writing this at 3.30 PM on Friday afternoon and we don't know for sure if the ground will have dried up in time for Time Test to partiicipate. His 37 day lay off puts me off anyway along with the lack of good G1 form.
That leaves us with the first two in the betting, The Gurkha and MY DREAM BOAT.
There is no getting away from the trend showing 18 of the last 19 winners had already ran over 10F and The Gurkha has never run beyond a mile.
We backed him and publicly recommended him for the £226K St James's Palace Stakes at Royal Ascot. He missed the break, was keen, and i don't blame Ryan Moore for holding him up, but he was given plenty to do and then put out of his stride when a gap didn't come. Had he raced more prominently, as when he won the French 2000 Guineas by nearly 6 lengths (form well franked in the French Derby) he may, just may, have won, though the winner won well.
Ballydoyle have a pacemaker in tomorrow so it will be interesting to see how confident they are about him getting the trip. If Time Test runs, so will his pacemaker, so there may be a battle for the lead. If Ryan Moore holds the horse up again he runs the risk of what happened in the St James's Palace Stakes, if he lies up with what could be a strong pace, will his horse get home?
I prefer the proven class at this trip, indeed over course and distance, of Clive cox's MY DREAM BOAT.
He fulfills all criteria except the one mentioned above – he has had too many runs over the last year. He battled well and didn't look like a horse goiing over the top when he beat Found in the G1 £425K Queene Anne Stakes at the same meeting, with the reliable yardstick, Western Hymn, a further 3.5L back in third. That was on the Good to Soft conditions that mayprevail tommorrow. The times for today's first two Sandown races indicate Good or Good to Soft going.
From a trends point of view none have the perfect profile but this one has only one trend against him and is the selection. If The Gurkha settles though, and gets a better ride than last time but gets the trip, he will be a big danger. But that is why he is 10/11 fav at present!
You can get 5/1 for MY DREAM BOAT at Corals.
FRIDAY 17/6/16
ASCOT 4.20
LAST 19 RUNNINGS
Betting
Good race for favs with 8 winning
Good for the 4 second favs also
25/1 and 16/1 shots have won this but the other 17 were all returned 12/1 or less
18 winners came from the first 8 in the betting
16 came from the first 4
Official Rating (OR)
ALL 14 of those with a UK handicap rating were rated 100 plus
13 of those 14 were rated 108 +
Profile
As always with these top races, where the record includes horses from abroad (including Ireland until a few years ago), the record is incomplete, so i will show where this is so by noting X/Y instead of just the number for that trend.
15/16 ran 60 days ago or less
15/16 had run a total of 2-8 times in their careers
14/15 had between 1 and 2 runs that season
5 won their last run
2 had finished second last time out
14/16 finished in the first 7 last time
Trainer and Jockey stats
AP O'Brien has won this twice and Ryan Moore has a 28% strike rate for him over the last 2 years. They team up with Alice Springs who would be a decent trends fit but for having run 10 times.
Shane Foley is 3/6 for Edward Paul Keatley and they have the fav, Jet Setting, who falls down, trends-wise, on having 9 runs overall and 4 of those this season.
Richard Hannon has won this twice and his Marenko would be a surprise betting wise plus it is 63 days since her last run.
Frankie Dettori is 54/196 for John Gosden whose Nathra would have a near perfect trends profile but for having one too many runs – 3 rather than the one or two demanded by the stats, this season.
Trainer stats backers eyes will have popped out of their heads when they saw the record of Dermot Weld at Ascot: 7/18 overall at the course and 2/6 with his 3 yo's. Further, of his 26 runners over the past 14 days, 10 have won. Tanaza is outside the typical betting range and, rated 106, is just a 2lbs lower than the usual 108 minimum to take this.
CONCLUSION
Make no mistake, Jet Setting is the one to beat in this – but not on trends!
I remember, when Minding won the Oaks, writing that you should look out for the horse who beat her in the Irish 2000 Guineas. That horse was Jet Setting who won a head. Nor was it a fluke with 10 lengths back to the third and Minding running just 2lbs lower than her RPR for subsequently winning the Oaks.
The only horse to tick all the boxes for this on trends is NEMORALIA who, crucially, and unlike her rivals, has had 7 career runs (8 is the max) and just the one run this season. Add a last time win and there are no holes at all in the trends qualification.
Paddy Power go 7/1. I think i will back the definite trends horse, NEMORALIA, each way, and the form horse, Jet Setting, as a saver, to win.
THURSDAY 16/6/16
ASCOT 3.40
LAST 19 RUNNINGS
Betting
4 winning favs and 5 winning second favs
Winners at 25/1 and a 22/1 but the other 17 were all returned 12/1 or less
15 came from the first 5 in the betting
Handicap Ratings (OR)
All the 13 former winners with an OR were rated above 89
In the last 8 runnings, of the 7 with a rating, 6 were rated 101 plus
Profile
17 had between 1 and 7 runs in the last year
15 had run 1-3 times that season (9 had 2 races)
14 finished in the first four last time
16 had won over 1 mile or more
17 had run over a mile plus
Trainer/Jockey Stats
All stats over past two years
Sylvestre de Sousa has rode 15 winners from 41 rides for Ed Dunlop and they team up with Capricious Cantor who, with a rating of 86, would need to improve a couple of stones to win this.
Ryan Moore is 39/137 for AP O'Brien have second fav Even Song who, while not ideally rated on 95, is respected as the irish have won 4 of the last 5 runnings.
An eye catching booking is Olivier Peslier for Sir Michael Stoute. I can't remember Peslier having another ride so far this week. He has only ridden 2 for Stoute but won on 1 of them. They run Queen's Trust, another below the ideal recent rating of 101 plus, but with a chance.
Pat Smullen is 2/5 for Ralph Beckett but Rocaverde is another who would have to improve a ton from his current OR of 86 to win this.
Jim Crowley has rode 4 winners from his 13 and We Are Ninety is another of the intermediately rated horses.
CONCLUSION
ARCHITECTURE would be the highest rated horse to win this in the 19 year period. Not surprising really given that horse's excellent second to the top class filly, Minding (beaten just one and three quarter lengths) with 8L back to the third and a further 14L back to the fourth. It is no wonder this filly is rated 13lbs better than anything else in the race.
There is no getting away from the record of horses rated 101 or more since 2007.The only other is 101 rated The Black Princess who finished second to Oaks fifth, Skiffle, which gives her nearly two stone to find with ARCHITECTURE on the bare form.
11/4 is widely available as i type (6.40 PM Wednesday). I have taken the BOG price as i think this one will be smashed into tonight and tomorrow morning.
The ground should be no problem as, according to the clock, it rode Good today. Again the TV pundits got carried away without studying the implications of the times or even looking out for mud on silks. They just took the word of the Clerk of the Course or the jockeys.
WED 15/6/16
ASCOT 5.00
ROYAL HUNT CUP
LAST 19 RUNNINGS
Betting
Poor race for favs with just 1 delivering
Second favs have done better with 4 wins
Winners at 33/1, 28/1, 25/1 twice and 20/1 twice, so don't be afraid to back a big priced one
Not too big though as 16 winners came from the first 9 in the betting
Weight
Definite longstanding trends here:
No winners carried more than 9-5 to victory
17 carried no more than 9-3
Official Handicap Rating (OR)
These tally exactly with the weights, which gives me confidence in their validity
No winner rated higher than 105 has won over the period
18 won off an OR of 103 or lower
Age
4 yo's and 5 yo's have dominated this with 9 winners from 252 runners for the former, 4%, and 7-143 (5%) for the latter
Two 6yo's, from 84 to try, or 2%, have won, while one 7yo from 47 runners (2%) has won
Profile
18 had a 1 to 4 race prep that season
12 posted a first 4 finish last time out
17 had won over at least 7 furlongs
ALL had already run over 1 mile
13 were distance winners
Trainers and Jockeys
John Gosden has won this race twice and runs last year's winner GM Hopkins. No horse has won this race more than once in the period . He also has too much weight and is too high handicap to be a trends selection.
James Fanshawe is another dual winner and he runs two, Hors de Combat and Spirit Raiser. The former lacks a first 4 run last time and is outside the first 9 in the betting. But the latter is a perfect trends fit and is shortlisted.
The Fanshawe yard is also in fine form with 4 winners from 12 runners over the last 14 days.
He also runs Hors de Combat who is from outside the first 9 in the betting and lacks a first 4 run last time.
Saeed Bin Suroor's yard is flying over the past two weeks with 4 winners from 10 runners. He runs two, Basem and Carry On Derryck. Both are too high in the weights and handicap plus the former is making his seasonal debut and only 1 from 41 to try, went on to win this after more than 90 days off the track.
Sir Michael Stoute's yard is also bang in form with 10 winners from 34 runners the past fortnight. He trains the favourite, Convey. Given the record of favs plus, again higher than the weight and ratings band, this is another we can pass over on trends grounds.
Charlie Appleby's horses have been in fine form for a while with 7/23 winning in the last two weeks.His Secret Brief, racing off an OR of 104, carries more weight and runs off a higher handicap mark than all bar one of the last 19 winners.
David Simcock is 8/26 with his runners winning over the last 14 days and he has Glory awaits who falls down on age (6yo) and falling outside the betting band.
Dean Ivory is also having a good time of it recently with 6/21 winning; His Librisa Breeze could be interesting at a big price, but that price puts him outside the first 9 in the betting.
George Baker is 22/95 riding for David Lanigan over the past two years. Lanigan imself is no slouch here at Ascot either, with a 26% strike rate. They team up with Mitchum Swinger, another with too much weight/too high OR, no first 4 finish last time and outside the typical betting range.
CONCLUSION
Applying the trends to the 9-3 maximum weight and 103 rating narrow it down to just two: Azraf and SPIRIT RAISER who is the selection on account of the record of his trainer in this race and James Fanshaw's yard's purple patch at the moment.
He is unproven on worse than Good going, but, according to the race times , that is how it rode today – Good. There is 5mm of gradual rain forecast before the first race but this almost new track drains well. It will need to as another 3mm is forecast between 3pm and 6. However, i can't see it riding slower than Good to Soft tomorrow.
If the going really is Soft we will have to trust the trainer who surely wouldn't run the horse if he thought it wouldn't handle the going.
SPIRIT RAISER is 18/1 with Paddy Power and BetVictor and 16/1 generally as i write and, given the inevitable vagaries of a 30 runner field, i will be backing each way.